Our expertise spans several industry sectors, with the knowledge to understand your specific terminology to allow us to provide you the most accurate translation and language services.
Your specialist sector language
partner
At NRL, we provide high quality translation and interpreting services to support clients across a wide range of industry sectors. Our team of experienced professionals are dedicated to delivering accurate and trustworthy work in more than 135 languages. 
Whether you need documents translated for legal or business purposes, or you require an interpreter for a conference or meeting, we have the expertise to ensure your communication needs are met.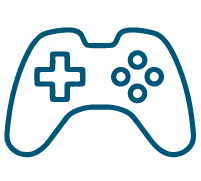 Gaming
To allow game developers to make their programmes accessible in more countries, translation plays a key role.  
From in-game text to character voiceovers, our language solutions help developers bring their games to life in a number of different languages to enhance the experience. 
Find out more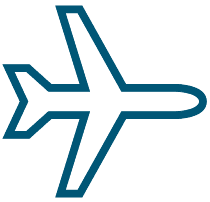 Travel and Tourism
With more people travelling the globe to have new experiences than ever before, there's a growing need to support the travel and tourism sector with language services. 
From translating brochures and menus into native languages, to transcribing a sightseeing tour into different languages so visitors can plug in their headphones and delve into the local region, our talented linguists can navigate cultural sensitivities and ensure international visitors always receive a warm welcome. 
Find out more
What our
clients

say

Don't just take our word for it when we talk about our high standards and attention to detail. Take a look at what our clients have to say about working for us. 

Anne Russell
16:18 26 Jun 22
I have always enjoyed working for EB as translator and interpreter. They are very experienced and professional, and value my contribution/work/comments. I really appreciate their "personal" approach - they take the time to add a personal comment to emails. I have the feeling that I am part of a team which shares the same values of professionalism, and there is mutual respect. It's a pleasure working with EB.

Jose M Montero
13:11 23 Jun 22
I've been working with EB for many years and it was always a pleasure dealing with any member of the team. They have been always ready to help if any query came by and they are so nice and detail-oriented.. They are on my top five of translation agencies to work with. Always eager a project pops up in my mailbox from EB!

Hanneke Brand-rosman
11:19 23 Jun 22
As a translator, I have been working for Eldon Bureau for many years. The communication is always pleasant, the deadlines are always realistic and the payment is always correct. In short, a very pleasant cooperation which I hope to continue for a long time to come.
Get in

touch
Interested in chatting about how we can support your organisation with language solutions?
Get in touch with us to find out more.